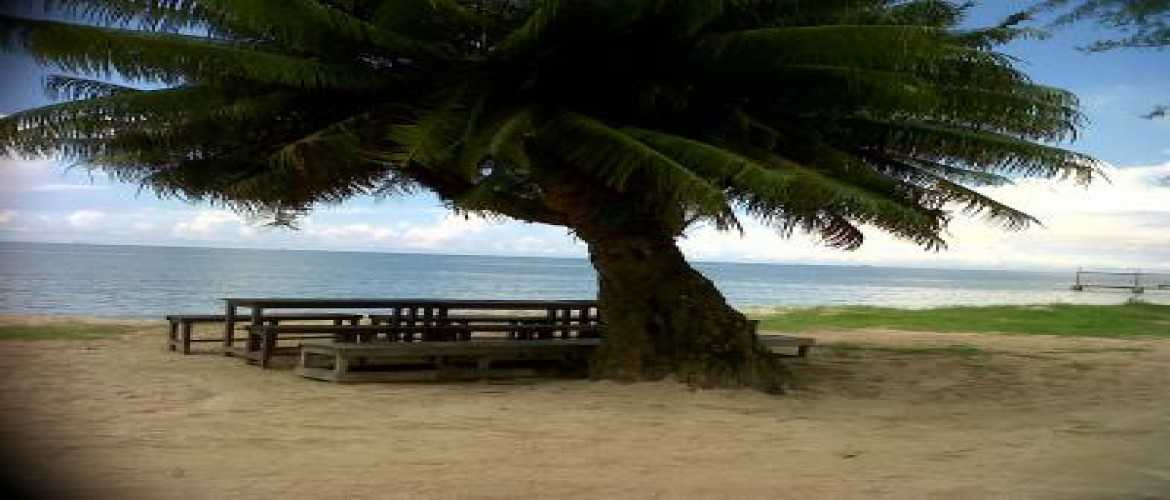 Lamaru Beach is one of the natural tourist attraction located in the city of Balikpapan, East Kalimantan.It's located in the Teritip village which is about 24 km to the east of the city of Balikpapan.
The condition of roads and bridges to these places generally well and can be visited by car about 30 minutes from downtown.The Conditions tourist attractions spot, such as sandy beaches with white greyish sand, on the beach there are some big trees are planted regularly, creating the atmosphere to be calm and cool.
These attractions are next with the Sulawesi Strait, the sea water appear blue clear, calm sea choppy, the wind is not too strong, safe enough for visitors who wish to swim or ride Banana Boat or just walk along the beach.
Sumber foto : www.alray.my.id